Louisville Personal Injury Lawyer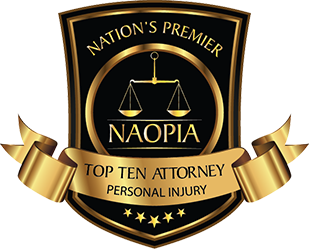 At the Sampson Law Firm, our Louisville personal injury lawyers understand that suffering from an accident that leaves you injured or otherwise traumatized can be both physically and emotionally exhausting. If someone has compromised the safety of you and your loved ones through his or her reckless or negligent actions, you may be able to hold them accountable for your pain, suffering, medical bills, and other expenses. At the Sampson Law Firm, our team of Louisville personal injury lawyers can help you take on this challenging process and get justice after an accident.
If you have been harmed because of the reckless actions of another, you have the right to pursue financial compensation. Contact our offices at 502-584-5050 to speak to a knowledgeable and compassionate lawyer about your legal options.
Our Practice Areas
The legal team at the Sampson Law Firm is dedicated to providing personalized, comprehensive representation for your personal injury case. Our practice areas include:
We understand that you may be overwhelmed following a serious accident, but by consulting with an attorney early, you may be able to avoid unnecessary complications and get on the road to recovery sooner. Our Louisville personal injury team is ready to help you complete this process from beginning to end so that you can move on from this troubling time.
Contact Us
To review your case with a qualified Louisville personal injury attorney, contact the Sampson Law Firm at 502-584-5050. We are available to help you with all your personal injury concerns in order to help you finalize your case.