Small shards of glass in generic Lipitor tablets, known as atorvastatin, prompted the pharmacy firm Ranbaxy Pharmaceuticals to recall the drug last week. The recall only affects retail sales by preventing pharmacies from dispensing the drug but not consumers who may already have the prescription.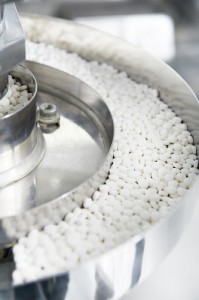 According to WebMD, the recall includes batches of 10 mg, 20 mg, and 40 mg dosages. Ranbaxy says it has not received any reports of injuries from the glass particles measuring less than one millimeter in size. Both Ranbaxy and the Food & Drug Administration have reportedly determined that there are no safety concerns for patients already taking the atorvastatin they already have.
Some CVS Pharmacies will allow customers, upon request, to exchange their refill of atorvastatin with an alternative brand. However, Consumer Reports is urging all consumers taking atorvastatin to return the potentially contaminated prescription to their pharmacies and request a different brand.
If you or someone you love has been injured by a recalled pharmaceutical, you have the right to file a lawsuit against the drug manufacturer to obtain the compensation you deserve for your pain and suffering. An experienced pharmaceutical liability attorney at the Sampson Law Firm can help you through this difficult time to ensure you receive justice.