A dentist in Chesapeake, Virginia is facing multiple medical malpractice lawsuits worth millions of dollars after he performed questionable dental work on several patients. Patients as well as employees are upset with the dentist after he issued bad paychecks, MyFox8 reports.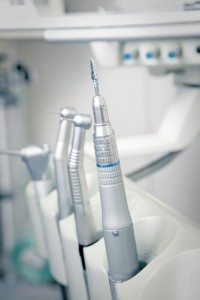 According to records from the Virginia Board of Dentistry, the dentist has a record of complaints dating back to 1998. One patient claims he left a drill inside a tooth when he performed a root canal and did not inform the patient. A woman says dental implants the dentist installed has left her with permanent injuries and disfigurements. In one case, he drilled too deep into a patient's tooth and forced the victim to have a root canal.
Aside from medical mistakes, the Virginia dentist is also facing legal problems. The board found that the man charged a patient's insurance for procedures he never performed, and several employees claim he owes them thousands of dollars in wages that were issued on bad checks. Earlier this year he was fined $20,000 and had his license suspended for 60 days.
If you or a loved one has been the victim of medical malpractice, you do not have to suffer alone. Pursuing legal action against the guilty party can not only bring them to justice, but it can also provide you with the financial compensation you deserve for your pain and suffering and medical expenses.