On Saturday, a Missouri college football player suffered a serious spinal cord injury during a football game. The freshman cornerback from Tulsa, Oklahoma was playing football for Lindenwood University when he sustained the injury.
The former high school standout attended Union High School in Tulsa, and was recruited by Lindenwood University to continue playing the sport. He was playing in a regulation game against Missouri Southern when he severely hurt his neck. The 18-year-old was taken to a hospital in the area, and was listed in serious condition.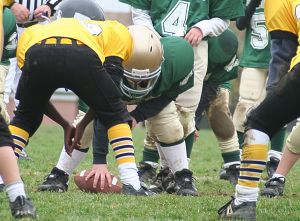 The cornerback was still in serious condition as of Tuesday, but the school has released a statement revealing that he is on schedule with his recovery process. Teammates, family members, and friends have frequented the hospital since Saturday offering support for the young man. University fundraising methods have begun to help the player's family with medical bills.
The captain of the football team for Lindenwood University said that they will dedicate the rest of the season to the injured player as they continue to support him through this difficult time.
Spinal cord injuries can dramatically alter an individual's life. These types of injuries can leave someone partially or fully paralyzed for the rest of their life. Financial compensation may be sought if a person sustained a life-altering spinal cord injury due to someone else's negligence. If you suffered a spinal cord injury, please contact the spinal cord injury attorneys of the Sampson Law Firm to discuss your case in further detail.