Car accidents can cause serious injury to those in the vehicle, but the results of pedestrian accidents tend to be much more devastating. Vehicle drivers, as well as, bicyclists and pedestrians must be cautious while traveling on the roadway in order to make sure that accidents are avoided.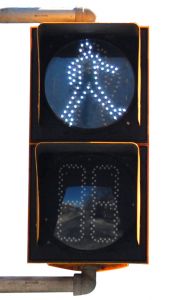 The 32-year-old actress, model and singer, Natina Reed was killed over the weekend when she was struck by a car while crossing the street just north of Lilburn. It it unknown why the former Blaque female singing group member was standing in the middle of the road, but the unidentified driver pulled over immediately in order to call police and assist in an investigation.
The driver is not facing any charges at this time because police stated that he does not appear to be at fault in the collision. The only witnesses to the collision were the driver and the passenger.
The accident occurred just two days before Reed's 33rd birthday. Reed is also known for her popular role in the movie, Bring it On. Friends and family have expressed their grief on social media networks.
Reed is a New York native, but her family moved to Georgia when she was still very young. She is survived by her a 10-year-old son who was born while Reed was in a relationship with rapper, Kurupt. The funeral has been set for 1 p.m. at Abundant Life Church this Saturday.
Our deepest thoughts and condolences are with the friends, family and fans of Natina Reed.