Monday morning, a train heading from Paducah to Louisville became derailed, causing officials to evacuate 34 homes near the railroad tracks. The evacuation occurred due to the threat of a possible material leak that could be hazardous to individuals in the area.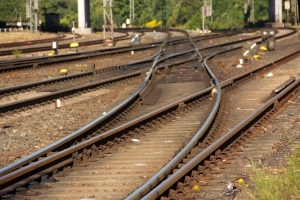 Eight of the 57 cars that were part of the train were derailed around 6 a.m. Monday morning. Emergency officials determined that the cause of the derailment was focused around a minute leak of butadiene. This chemical is utilized in different situations to create rubber. Due to the potential harm of this substance, the officials asked residents that are within 2 1/2 miles of the derailed train to stay indoors for their protection.
The cars went off the tracks near Dixie Highway. Two workers that were on the train at the time were said to not have sustained any injuries in the derailment. Officials involved in the train derailment stated that Dixie Highway will be shut down for a minimum of 24 hours. Paducah & Louisville Railway train officials have yet to visit the site of the derailment due to safety issues.
Train accidents can have fatal consequences. These types of accidents can leave people with severe disabilities and injuries. If you have been injured in an accident, please contact the personal injury lawyers of the Sampson Law Firm by calling 502-584-5050 today.