On Tuesday afternoon, the driver of a pickup truck caused a fatal accident in Louisville after choosing to leave the scene of a narcotics investigation. The driver was part of a narcotics investigation near 40th and Broadway. Shortly after the investigation began, the driver fled the scene, and had five different patrol vehicles chasing him.
The pickup truck was traveling east when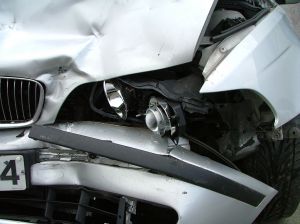 it ran a stop sign at 39th Street and crashed into a red Pontiac in the Chickasaw neighborhood. The female driver of the Pontiac was heading north when she was struck by the speeding pickup truck. The impact of the collision caused the woman's vehicle to be pushed three houses down before coming to rest in a residential driveway.
Paramedics arrived on the scene and immediately transported the driver of the Pontiac to University Hospital. The woman did not survive her injuries, and was pronounced dead at the hospital shortly after arriving. The pickup truck driver was said to have sustained only minor injuries in the collision. Right after the pickup truck struck the Pontiac, it struck a tree. The patrol vehicles surrounded the crashed truck, with one officer pulling up directly besides the driver's side of the vehicle so that the driver could not flee the scene.
Investigators are still reviewing the accident, and at this time cannot confirm any of the specific details associated with the case. Charges are expected to be filed against the driver of the pickup truck.